We can print custom covers on all of our books.
Below are samples of custom covers that we've printed in the past: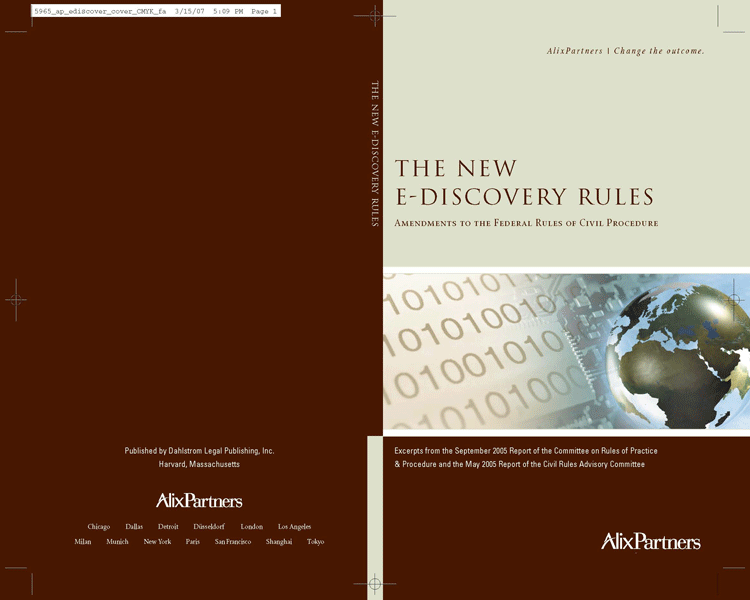 Cover design requirements
For custom covers that involve a few simple changes such as adding a line or two of text (e.g. "compliments of xyz company"), inserting your company logo, and changing the standard color, we can do the design work for you at no charge.
For more complex cover designs, customers should have their graphics designer prepare and submit the cover design using a press-ready pdf file with embedded fonts. We can provide an Adobe Indesign CS6 file of our standard cover as a template and refer you to our printer for prepress requirements.You can add text and logos to the front and rear covers as well as change the color and fonts. (See examples, above.) Customization is subject to review and approval by LegalPub.com. The front cover must retain the book's current title and subtitles.
After the necessary files have been submitted, you will be provided with a printer's proof for review and approval. It is the customer's responsibility to carefully review the proof and ensure that the text, spelling, graphics, colors and layout are all correct.
Request a price and time estimate
Please call us or use our Contact page to request a price and time estimate. The cost will depend on the number of books ordered, the number of colors used on your cover, whether your order can be combined with other press runs, and the cost of paper. The typical time required to print the books is 3 to 4 weeks after the customer approves the final proof. The actual time will depend on the schedule of our printer and the availability of paper.
Minimum order
Minimum order for books with a customized cover is 50 books.
Scheduling
Annual paperback books (the Federal Civil Rules Booklet and the United States Bankruptcy Code & Rules Booklet) are produced on our printer's digital press in the beginning of December of each year. Orders for customized books along with the cover design (see Design Requirements, above) should be submitted at least 3 weeks prior to the press run. The books are normally shipped in January. We can also go to press throughout the year as needed. Please call us or use our Contact page to request a price and time estimate.
Our special edition books (such as The New United States Patent Law or The Duke Conference Amendments to the Federal Rules of Civil Procedure) can also be produced throughout the year using our printer's digital press. Please call us or use our Contact page to request a price and time estimate.